Donald Trump calls for 20 per cent tax on all Mexico imports to pay for border wall
Donald Trump has called for a 20 per cent tax on imports from Mexico to pay for a border wall – as relations between the countries plunged to an all-time low.
In a diplomatic war of words that was fought partly on Twitter, Mexico's president announced he was cancelling a visit to Washington in opposition to Mr Trump's demand his country pay for the controversial wall.
Mexican leader Enrique Pena Nieto took the decision after Mr Trump tweeted that he should cancel next week's visit if he was not prepared to foot the bill. "The US has a 60bn dollar trade deficit with Mexico. It has been a one-sided deal from the beginning of NAFTA with massive numbers… of jobs and companies lost," he wrote.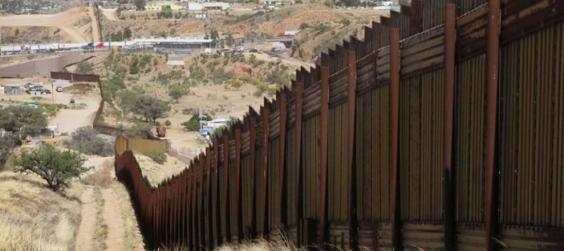 Speaking to a meeting of Republicans in Philadelphia, Mr Trump declared that the two had agreed to put off the meeting. "Without Mexico agreeing to treat the US fairly, such a meeting would have been fruitless," he said.
He also seemed to suggest that if Mexico was not willing to pay for the wall, he would consider ways to get the money from the US's neighbour, such as suspending aid or taxing remittances sent from workers in the US. "I want to go a different route," he said.
The White House left open the door for a possible ending of the stand-off. White House House spokesman Sean Spicer said the United States was keeping open lines of communication with Mexico and looking to reschedule the meeting, which had been planned for next Tuesday.
However, Mr Spicer also said Mr Trump had proposed a 20 per cent tax on imports from Mexico to pay for the wall.
Mr Trump views the wall, a major promise during his election campaign, as part of a package of measures to curb illegal immigration. Mexico has long insisted it will not pay for such a project.
Mr Trump, who took office last Friday, signed an executive order for construction of the wall on Wednesday, just as a Mexican delegation led by Foreign Minister Luis Videgaray arrived at the White House for talks with Trump aides aimed at healing ties.
USA
Source  http://www.independent.co.uk/
USA